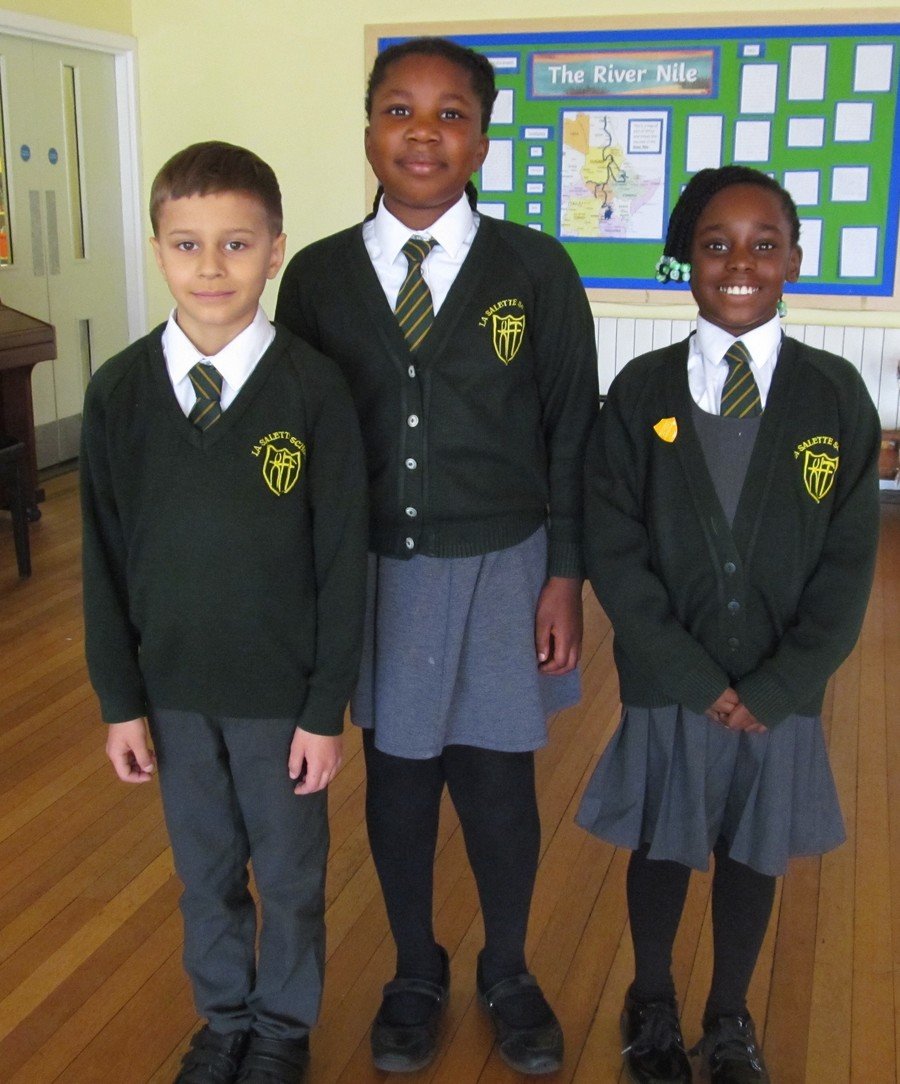 School uniform is a good way of helping children feel part of the school community and La Salette takes great pride in its school uniform. Items have been chosen in the belief that all of them may be purchased at a reasonable cost from most large stores.
The school tie and badge are sold at the School. Shoes and not trainers are to be worn.
Long hair must be tied back and extreme hairstyles are not deemed suitable for school.
Please note that this includes: shaved heads or hair sculptures; such as lines, highlights, dyed or bleached; coloured hair extensions that do not match the child's natural hair colour as these are not appropriate primary schoolwear.
Mobile phones are not allowed; with the exception of Year 6 who may be permitted to bring mobile phones at the Headteacher's discretion.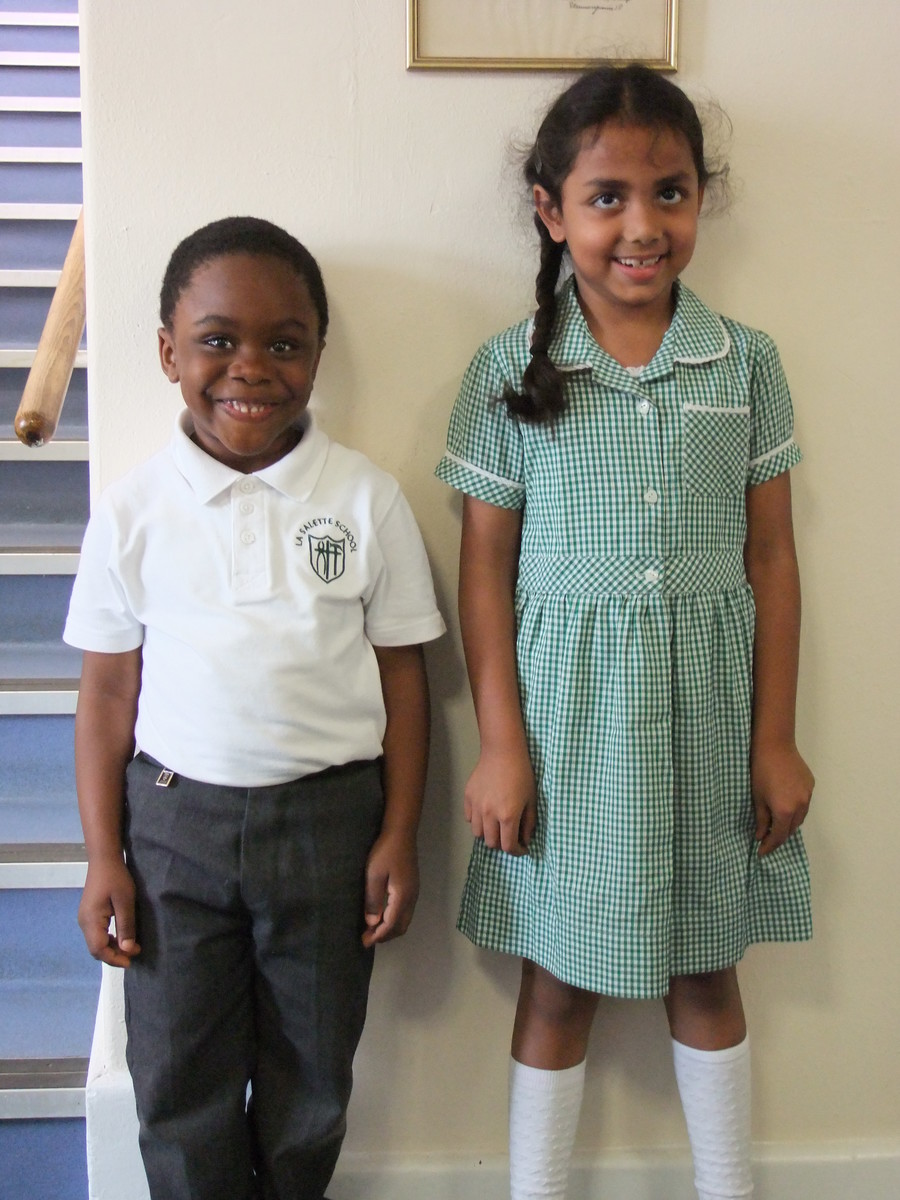 BOYS UNIFORM
White Shirt; open necked or polo shirt after Easter
School Tie
Bottle Green V Neck Pullover (No grey pullovers or sweatshirts)
Grey Trousers
Grey Socks
Black Shoes (No boots to be worn)
Short Grey Trousers in Summer
GIRLS UNIFORM
White Shirt, or open necked White Blouse in Summer
School Tie
Bottle Green Cardigan or V Neck Pullover
(No grey cardigans or pullovers)
Grey Skirt or Gym slip
White Socks / tights black, dark green or grey
Bottle Green Gingham Dress in summer (No green stripes)
Bottle Green, White or Black Ribbons
Black Shoes (No boots to be worn, open sandals or shoes with a high heel)
Shorts and 'T' shirts bearing the School's name may also be, purchased at the school. A draw string bag in which P.E. Kit may be kept is also available from the school office. PE uniform is compulsory.
Whilst every care is taken to ensure that children do not lose items of clothing, or other equipment, we cannot accept responsibility for loss. Please ensure that all items of children's clothing are clearly marked with their names so that items found can easily be returned to their owners.
SAFETY
In the interest of your child's safety no earrings for any reason or other jewellery may be worn in school.
Boots, open sandals sling back shoes and shoes with a high heel may not be worn. Just sensible school shoes please.
Please click here for our full uniform list.