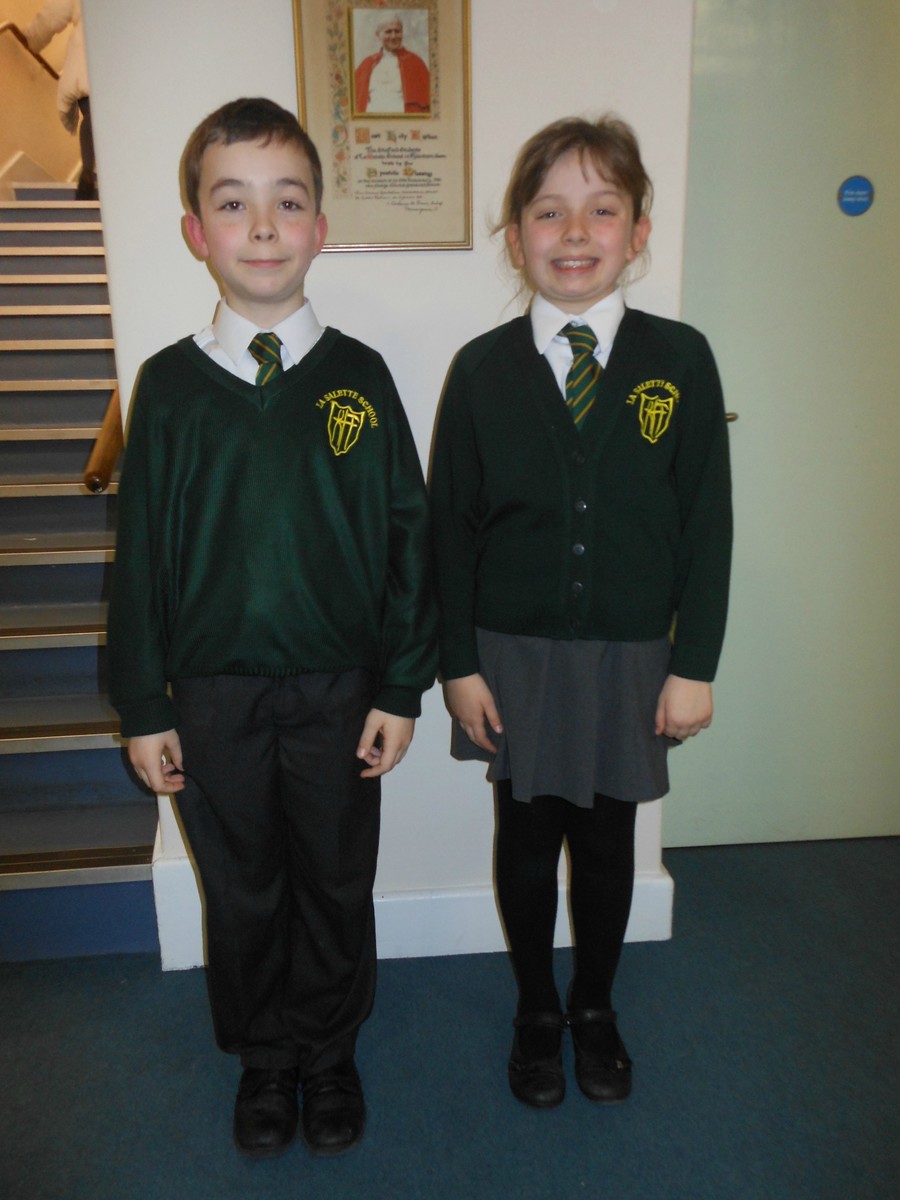 School uniform is a good way of helping children feel part of the school community and La Salette takes great pride in its school uniform. Items have been chosen in the belief that all of them may be purchased at a reasonable cost from most large stores. The school tie, badge and logoed jumpers and cardigans are sold at the School.
Shoes and not trainers are to be worn. Long hair must be tied back and extreme hairstyles are not deemed suitable for school. Please note that this includes: shaved heads or hair sculptures; highlights, dyed or bleached; coloured hair extensions that do not match the child's natural hair colour as these are not appropriate primary school wear. Mobile phones are not allowed.
Please click here for our full uniform list.